Da-Lite's Parallax 2.3 surface was announced the winner of the 2019 TechHome Mark of Excellence Award at CES in Las Vegas in the Video Display Product of the Year (Screen) category. The awards were given to recognize groundbreaking consumer technology products.

"The Parallax surfaces have been an exceptional achievement by our team, and Parallax 2.3 is our best solution for environments with uncontrolled ambient light," said Wendy Cox, Director of Product Management at Da-Lite. "We're excited to see the many residential custom installations that will be enhanced by this technology."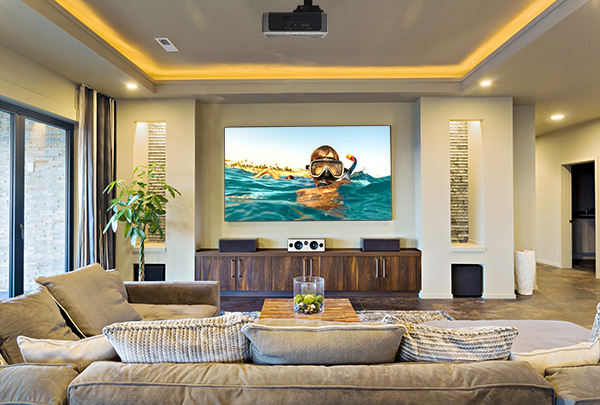 Parallax is an ambient light-rejecting technology that mimics the look of a television when it is on and when it is off, but without the glare from windows or lighting fixtures. Parallax 2.3 is compatible with lower output projectors as well as laser projectors. The surface is ideal for applications in Pro AV and Home Theater. Each layer of Parallax plays a role in preserving the image that is reflected back to the viewer in high ambient light environments. Some layers absorb light while others block light resulting in the preservation of high-contrast, bright images.
Homeowners can also take advantage of the 2.3 gain to boost lower-output projectors. Thin frame and standard frames are available to match homeowner's aesthetic preference. The high gain surface has a very gradual brightness drop-off, so image quality is maintained even when viewed from the side.

The surface is future-proofed for 16K content, so will be able to handle upgrades in other technology. Parallax is included in Da-Lite's Five-Year Warranty Coverage.